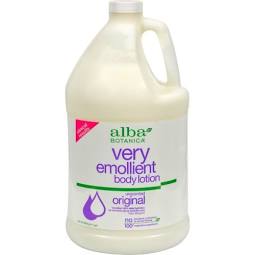 One of the best deals on good quality body lotion ever!
Alba do not ever test on animals. It is paraben free, phthalate free and gluten free. Remember your skin drinks in and absorbs whatever is on the skin.
We also bought the pump for this gallon size emollient which last though many gallons of lotion!
You can order here.