Welcome to my website! Glad you stopped by.
Playful, Nourishing Feel Good Chair Yoga with Patricia
Make Your Seat Reservations Soon…
8 Weekly Wednesdays ~ January 5th – February 23
✨
10-10:30am (Pacific Time) 1-1:30pm (Eastern Time)
Only $89 

To Save Your Seat

 🪑  Choose your payment option:


Venmo

or PayPal
 🪑 Chair Yoga is great for:
Restful sleep

Feeling calm

Having a strong immune system

Being more resilient

Greater flexibility and mobility
"I have rheumatoid arthritis, which makes classes offered at the fitness centers hard. Your chair yoga was perfect. I was able to complete all the poses as you guided us. The ½ hour class just flew by, leaving me feeling energized the rest of the day! "
~ Louise Vos, Pittsburgh PA
 🪑 Why is Chair Yoga for you?
To help your sore back feel better, with the right stretches to relieve the tightness

If you have osteoporosis, you will reduce joint pain and build tensile strength

To increase range of movement, in your neck, shoulders, hips, feet and hands

Because you want better posture while sitting and standing

To strengthen your balance, during your daily activities

Great way to begin and continue yoga practice

To improve your digestion: with effective pranayama excerises

Because it is difficult to get up and down from the floor, yet still want to do yoga

To develop stability in your muscles around your bones

Give yourself natural face lift with acupressure and face yoga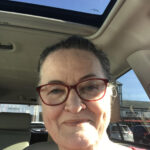 "I have stenosis in my neck and after class I felt fantastic. My neck, shoulders and back felt wonderful for days." I can't believe how just a 30-minute session with you can make me feel so good. You are the best!"
Pat Harran
Sagamore Beach, MA
Chair Yoga is a 8-part Program where you'll learn and practice rejuvenating stretches and standing poses that will make your neck, shoulders, hips, back and whole body feel fantastic.
"Great yoga classes. Patricia gives different versions of the same pose/stretch so all are user friendly. She talks about the benefits of various poses/stretches as one is doing them which is really good. 
David Sticker, San Francisco
BECOME A HEALTHIER VERSION OF YOURSELF WITH YOGA
The classes will be recorded, so if you can't make it live, you won't miss out. (But do try and join us live!).
"I signed up for Chair Yoga and after 30 minutes I feel so much better. I liked it so much I asked for private lessons!"
Ann Protter, Palo Alto CA
Chair Yoga is a fun way to increase circulation and healing energy in your body and mind. You will create greater mobility, strength and agility.
~Patricia 💖
P.S. Did I mention we are going to have a good time?
"Patricia's self-care yoga series has been a life saver during this pandemic. As a licensed psychologist I have added breath work to all of my sessions, as we are all working to remain calm and focused during this challenging time."
Dr. Barbara Stroud, Palo Alto, CA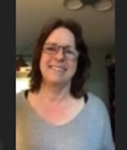 I completed Patricia's Chair Yoga class. I learned some great movements and feel great. Will definitely sign up again. She sends a positive message throughout the class about how important is to stay healthy.
Carolyn Bissell, Stafford Park CA
Spleen and Stomach Care with Acupoint Massage and Yoga ~ Recording Available!
Have you had periods in your life where you felt like you were "moving through a swamp", felt lethargic, had fuzzy thinking, water retention and /or weight gain? Do you struggle with insomnia or digestive issues?
These health issues can have everything to do with an imbalance in the Spleen/ Stomach function.
Learn the best acupoints and yoga to tone and strengthen your stomach and spleen. We will have some fun releasing stagnation and stuck energy and free our bodies' natural healing abilities. Let's increase our energy, enjoyment and positivity in life.
Self-Massage Acupoint taught by Kerry Loeb ✨  Breath Exercises and Yoga taught by Patricia Becker
Recording! Only $10  PayPal or Venmo
Practice as often as you like. 💙
P.S.Check out  Kerry's  complete 9-day Self-Massage Course to increase vitality, strengthen immunity and transform your overall health.
🌹Healing takes place from the inside out. Explore how you can support your physical and mental health through a diet that reduces inflammation to restore your natural flow of vibrant energy.
Start today — begin a 7-day journal of everything you consume, including supplements or medications.
Then contact me for a review and recommendations based on my 30 years of study and practical experience.
Sometimes even small changes can make a big difference.
"Let food be thy medicine and medicine be thy food." — Hippocrates