"Ratna Ling" means "Land of Treasures".  It is Rinpoche's vision that the precious jewels of the teachings he brought to our country from a land far away, will touch hearts, open minds, and reveal the deep peace within that can be felt while staying in a place of gentle, natural beauty, supported by a spiritual community.
Ready to escape to Sonoma County, California?
We believe a human life is a unique gift that should be treasured and lived to its fullest potential.
We believe that practicing compassion for the benefit of others is the greatest way to develop happiness and fulfillment in our lives. When we live in this way, our lives have deep meaning for ourselves and others.
We believe that self-care, self-reflection, and self-compassion allow us to develop love and generosity for others.
Aging with Grace: A Yoga Retreat with Patricia Becker
Friday November 18 – Sunday November 20, 2022
Bathe in the joy of yoga with stretching and strengthening poses as well as breath awareness meditation. Expect a playful practice of self-acceptance and exploration at the beautiful Ratna Ling.
The accommodations allow guests to create a retreat experience with relaxed ease and privacy. A collection of private cottage spreads out across our majestic landscape, each providing an inspiring view of the surrounding countryside.
You will discover details that create comfort and allow you to luxuriate in serenity, like fine linens, gas-burning woodstoves, quality furnishings, and modern bathrooms with spacious Jacuzzi tubs.
Your retreat price includes: all Aging with Grace classes, accommodations and all meals.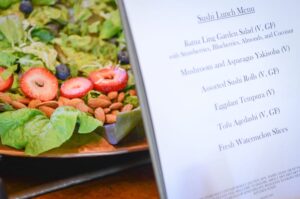 Ratna Ling Retreat Center's mission is to offer education, healing, and spirituality to integrate into everyday life.  Guided by the Tibetan Buddhist traditions, we aim to share what is best, most beautiful, and most meaningful in this precious human existence.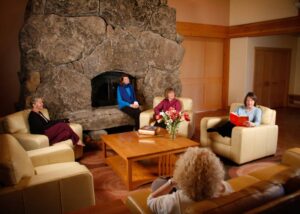 This time together will be fabulous!
Patricia 🌹